Used vs CPO at LaFontaine Hyundai Livonia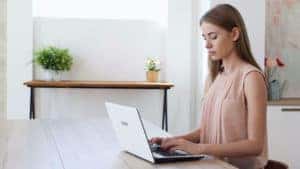 There are used cars and then there are Certified Pre-Owned cars. Not every used vehicle can get that CPO designation, but there are still many good reasons to buy one of our used Hyundai vehicles.
What's important is knowing exactly what you're getting, so here's what you need to know when you shop here at LaFontaine Hyundai Livonia.
Certified Pre-Owned Hyundai
A Certified Pre-Owned Hyundai car has to meet the brand's highest standards for used cars. These are all relatively new models, from the last few model years, and you won't see six figures on their odometers.
Each one of them has also passed a comprehensive 173-point inspection with flying colors. Any issues that need to be fixed have been dealt with by the talented technicians in our Hyundai service center. This is the closest you get to buying a new car without actually buying a new car.
A CPO Hyundai car also comes with other bonuses, including:
Two types of warranty coverage
Access to a roadside assistance program for up to 10 years
A CARFAX® vehicle history report
You know that this car is in top shape and that it has many years of driving left to do.
Used Hyundai Cars
Used Hyundai cars are not certified, but that doesn't mean that they aren't smart buys. There are many reasons to pick a used Hyundai vehicle, even if it isn't certified.
The main benefit of buying used is the price. New cars depreciate, or decline in value, once they leave a dealership. That means that a used car that's a few years old could cost less than you might expect. That often means that you can stretch that budget farther and get more car for your money.
Used cars can also cost less money to insure as well, since you may be able to forego certain types of coverage, like gap insurance. If you're looking for lower ownership costs, a reliable used car from our Hyundai dealers may meet your criteria.
If you're looking for a pre-owned car that you can depend on, visit our used car dealership in Livonia, MI. We'll help you find a model that offers all of the features that you need!