Things to Know When Shopping for Used Cars at LaFontaine Hyundai Livonia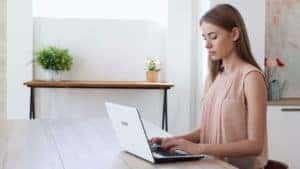 Are you ready to upgrade to another vehicle, but getting a bit of sticker shock while browsing new-car prices? You're not the only one. At LaFontaine Hyundai Livonia, we understand that not all drivers are looking to make the leap into investing in the latest model year of their favorite new model.
That's why we have a wide variety of used cars to choose from on our lot. Here's a handy list of important things to know when shopping for used cars at our Hyundai dealership serving Detroit, MI.
Wide Selection of Choices
If you're under the impression shopping used means a slim selection, think again. We carry a vast stock of pre-owned vehicles at our dealership, from low-mileage models that are just a few years old to models under $10,000.
Thoroughly Inspected
While used cars can come along with the risks of potential issues due to age and wear, all our used cars are inspected by highly trained Hyundai service technicians before being put up for sale, so you can be sure there aren't any hidden problems or past accidents.
Certified Pre-Owned Cars
If you still have reservations about buying used, our Certified Pre-Owned Hyundai program should assuage them. CPO cars adhere to strict requirements for age, mileage, quality, and more, and are thoroughly inspected and serviced by the manufacturer or dealership. They typically come with additional warranties and are a great option for those who don't want to buy brand new but would like some more assurance of their car's quality and condition.
Financing and Trades Are Ago
Some folks are under the impression that used cars must be bought outright, but this isn't true. Our finance experts at LaFontaine Hyundai Livonia will work with you to secure a Hyundai financing package for any pre-owned car on our lot, regardless of price.
In addition, we don't just take vehicle trades for new cars—we will accept your trade-in even if you're buying a used car.
Schedule a Test Drive Today
If you've heard enough and you're ready to shop for your next used car, contact LaFontaine Hyundai Livonia today to schedule your next test drive.