The Best Options for the Most Fuel-Efficient Hyundai Cars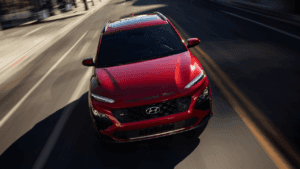 Gas prices go up and down, and regardless of how high the ups are, you still have places to go and things to do. Selecting a Hyundai car for your next vehicle was an easy decision—now you just have to decide which of the Hyundai cars is the right one for you. LaFontaine Hyundai Livonia, suggests the most fuel-efficient options.
Hyundai Electric Vehicles
All-electric vehicles are known for their fuel efficiency—because they don't use any fuel at all. Instead of a pump, all you need is a plug, an outlet, and a bit of time, and you're charged and ready to hit the highway.
If it's an SUV you're looking for, the 2022 Hyundai Kona Electric starting at $34,000 or the 2022 Hyundai Ioniq 5 starting at around $44,000 are great options. For a smaller vehicle, the 2021 Hyundai Ioniq Electric hatchback will be your choice, starting at $33,245. And remember, our money experts can help you finance a Hyundai of your choosing!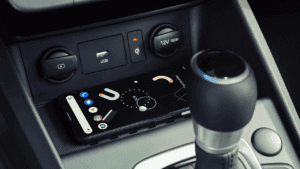 Hyundai Hybrid Models
Working with a combination of electricity and gas, you'll spend a little less time at the gas station with a Hyundai hybrid model. At lower speeds, the vehicle will use more electric power than gas, so casually tooling around town on a Saturday won't empty your tank.
The 2022 Hyundai Tucson Hybrid starts at $29,050, and the 2021 Hyundai Santa Fe Hybrid begins at $33,650, both excellent SUV options. For a sedan, check out the 2021 Hyundai Elantra Hybrid with a starting price of $23,550, or the 2021 Hyundai Ioniq Hybrid starting at $23,400. And for those of you who want to go small in size but big in style, the 2021 Hyundai Ioniq Hybrid hatchback is calling your name, beginning at $23,400.
Hyundai Full-Gas Options
If you prefer a Hyundai vehicle that runs solely on gasoline, there are fuel-efficient options here at our Hyundai dealership in Livonia, MI that can still curtail too-frequent fuel refills.
The 2022 Hyundai Tucson, starting at $24,950, is a modern compact SUV with a 14.3-gallon tank. The 2022 Hyundai Elantra is both sleek and efficient, with a starting sticker price of $19,850 for the compact sedan, while the 2022 Hyundai Sonata offers up more space, with a starting price of $24,150 for the mid-size sedan.
Now you know why you wanted a Hyundai for your next car—stylish, fun, and practical, all rolled into one fuel-efficient package. And you also now have a whole list of options to take for a test drive at LaFontaine Hyundai Livonia!