The Benefits of Buying Used Cars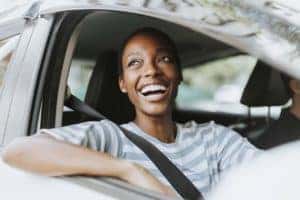 When shopping for a new vehicle, don't forget to look at used cars. While they won't have that new-car smell, buying a pre-owned auto does have its benefits. We have a good selection of used cars here at LaFontaine Hyundai of Livonia, all of which are worthy of serious consideration.
Used Cars Are Less Expensive than New Cars
The biggest and most obvious benefit of choosing a used vehicle over a brand new one is the cost. More miles on the odometer means more dollars off the overall price.
If you're looking to finance a used car, the experts in our finance department can help you with that! There is also the insurance factor—a used car typically costs less to insure than a new model.
You Can Get More Features with a Used Car
Not only will you spend less money on a used car, but you can also make your dollar work harder for you. The features and options that might be too expensive to add on a new car, might now be in your price range.
If you'd like particular items included in your used car, like a sunroof, heated front seats, or an upgraded stereo, you can search our inventory online, or ask us here at your Hyundai dealership in Livonia, MI to help you find a model that has what you're looking for.
Used Cars Have Proven Track Records
Maybe you need a used car that works especially well in the snow. Or you really need a used SUV that can handle some off-road terrain. The good news is, there are chat rooms, reviews, and a whole lot of information about models from past years that can be researched.
And you have years of vehicles to choose from, whereas there are a finite number of new models that are released each year. It's possible the used car from three years ago is actually the perfect match to your current needs.
You can check out our inventory of used cars at LaFontaine Hyundai of Livonia on our website, or you can stop by the dealership and take a look in person. You'll also find special offers on used cars, just one more benefit to consider!